"Malawi, Botswana,
We learned about Tswana music and dance from Botswana.
Zimbabwe, Mozambique, Namibia, South Africa,
notebook pages from Discover Africa at Balancing Everything
Lesotho, and Swaziland, these are the countries of Southern Africa.
Comoros, Seychelles and Madagascar and Mauritius are islands to the east." -Geography Songs
by Larry and Kathy Troxel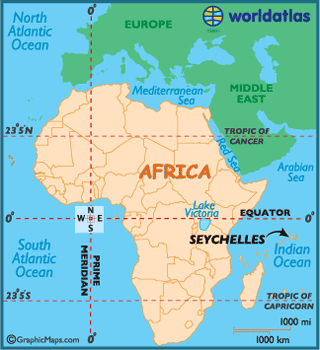 The Seychelles is a group of 115 islands in the Indian Ocean.
"There are abundant forests full of fruits; palm-fringed beaches of white sand, and warm, clear water full of fish; and long days of sunshine and blue sky...Much of the appeal of La Digue lies in the things it lacks -such as tropical diseases, crime, cars, poverty, pollution, large hotels, crowds and dangerous wildlife." - World Food Cafe
"La Digue (one of the islands in the Seychelles) was a uninhabited until just over 200 years ago. It was first settled by French colonialists and their slaves, then gained by the British, along with most of the Indian Ocean islands, as spoils of the Napoleonic wars. Withe the abolition of slavery, the British encouraged the migration of Indians and Asians to the islands. La Digue gradually developed as a community with the rich ethnic blend of African, Asian, Arab and European roots and cultural influences that define the Creole-speaking Seychellois and their food."- World Food Cafe
The Carri Coco Curry was the most labor-intensive dish that we have made so far. It is a curry dish made from sweet potatoes, carrots, pumpkin and Napa cabbage with coconut milk and herbs. Steven, in particular, liked it. The Sweet Apple Salad is made from tart apples, Napa cabbage and red onions, which have been fried with spices. It is sweet, savory and spicy all at the same time.
books and recipes:
Journey to Jo'burg: A South African Story, Beverley Naidoo (grade 5/age 9 and up)