This is part 1 of a 6 part hands-on unit on the American War for Independence. Make tricorn hats and mob caps, "brew" root beer with Samuel Adams, bake cornmeal molasses rolls, and more!

Other lessons in this series:
American Revolution Presentations and Field Trip Ideas This is the culminating activity we did after a 6 part hands-on unit on the American Revolution. We had a colonial-themed dinner and the children each dressed up as a famous person from the American Revolution time period and presented on him/her.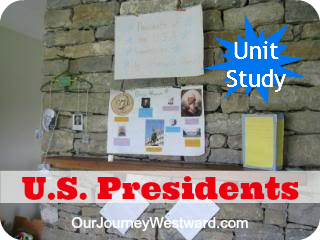 What American History activities have you done?
Feel free to link up and present or previous American History posts.
Also, as always I hope that you continue to link your new (and old) posts with any history and geography topic to this meme every Thursday.
Please include this button on either the post you have linked or your sidebar or mention All Things Beautiful History and Geography meme in your post with a link. All posts that do not link directly to a history or geography post will be deleted. Remember that I am pinning all posts to Pinterest.