{this moment}
A Friday ritual. A single photo - no words - capturing a moment from the week. A simple, special, extraordinary moment. A moment I want to pause, savor and remember. If you're inspired to do the same, leave a link to your 'moment' in the comments at SouleMama.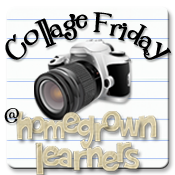 Snapshot Summary, January 30-February 2
Our favorite resource for the past couple of weeks has been our Geoboard!
(tl) Paths, (tm) Arrow Game, (tr) Peg Patterns, (bl) Number Concepts, (bm) Designs, (br) Sorting Shapes
More Geoboard Games...
Geoboard Paths
Geoboard Arrow Game
Geoboard Peg Patterns
Sorting Geoboard Shapes
and James graphed the rise of diesel engines and the fall of steam engines.
We learned about the
parts of a steam engine
and
how trains have three kinds of wheels and about
how trains are classified
by how the different types of wheels are arranged.
We also did a little skip counting or multiplication with train wheels.
We enjoyed making some
Groundhog's Day predictions and graphing them
as dark side of a
Heads or Tails Oreo
for shadow and light for no shadow.
We added
South Carolina to our Postcard-Geography album
and had a South Carolina-inspired dinner.
We read about Baleen Whales and worked on our notebook pages on them...
Quentin's drawings of krill.
which led to drawing pictures of krill and pretending to be Baleen Whales eating krill.
Here is an example of one of the shells Quentin has painted.
I washed and dried the mussel shells from the mussels we had last week and Quentin painted them.
While some of us went roller skating, the rest of us made some fireplace pastels
from the
tutorial at Hodgepodge
.
We
microwaved some Ivory Soap
, let the boys play with it and then added some Washing Soda and some Borax and made
powdered laundry detergent
. We have found this to be an easier and more fun way to "grate" the soap.
We tried lots of new recipes, like this
Coca-Cola Cake
and
Sweet and Salty Cookies
made with chocolate and peanut butter chips and chocolate covered pretzels.
We also enjoyed these cute
groundhog rolls
with our dinner on Groundhog Day.
This has been a few of my favorite things this week.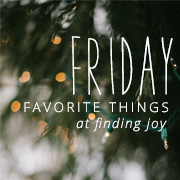 We will be taking a Winter Break vacation next week, so posts next week should be a little different than usual.